Our Company
Since our entry into the market place in 1995, we have increased the number of our managed units more than twenty-five times over and watched the portfolio value of those properties approach the billion dollar mark. More than 50,000 happy residents call one of our communities home. Our steady increase in both unit occupancy and management renewal contracts is a result of executive leadership and high-quality, positive interactions with the residents under our care.
We protect your investment as if it were our own. This has led to industry recognition, consistent appreciation of property values, steady cash flow and cost-effective capital management. By laying a solid foundation of excellence, the UAG commitment manifests itself outwardly as the epitome of quality and security for our investors.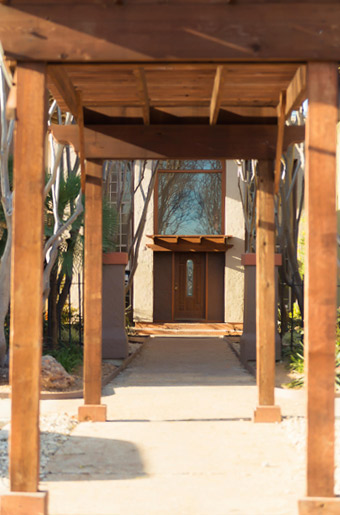 Our Communities
Conventional Residential Properties
The UAG team's most important responsibility lies in maximizing the financial performance of our clients' investments, while providing well-designed, engaging and secure environments for our residents. Our dedication to enhancing resident satisfaction and fostering employee retention allows UAG to maximize your property's yields in the form of higher rents and lower vacancy rates.
Affordable Living Communities
In Affordable Living communities characterized as Tax Credit, Tax Exempt Bond, AHDP, HOME, HUD and Section 8, we offer a heightened awareness of compliance requirements and regulatory mandates. UAG doesn't stop there, however. To enhance the lives of our residents and their community, we incorporate social service programs such as after-school recreational activities, financial planning consultation and continuing adult education.
Senior Communities
UAG adopts a different approach to Senior Living in which we do not limit the scope of the environments we establish for our seniors. Ensuring comfort and convenience for our residents remains our first priority, but we also provide an atmosphere which allows them the opportunity to enjoy an active lifestyle while embracing maximum independence, optimum physical well-being and social interaction.
Student Communities
At the other end of the life spectrum, young adults embarking out into the world for the first time bring their own set of challenges. This market segment needs an environment that focuses on their ability to find academic success while still enjoying a collegiate lifestyle. Our property management system maximizes semester occupancies while managing the costs and providing stability during the unique calendar turn-over periods.
Value Added Communities
UAG understands the concept of "Value Add" opportunities, and our top-notch management can be your secret weapon. Our background and due diligence efforts will ferret out every issue that needs to be addressed and what impact or opportunity is the result. Whether below-market rents, lease-up opportunities, solvable property-specific issues, or early stage economic recovery, we have the experience to identify where the "value add" of opportunity exists and a proven track record of adding value.