Our Services
We specialize in tailoring our services to the different market segments found in conventional residential properties, affordable living communities and senior communities. Each type of community receives our full complement of management services and due dillegence. Our clients entrust United Apartment Group not only with their valuable investment properties, but with their finanical futures, as well. This professional covenant underscores the UAG commitment to ensuring that our team represents nothing but the best.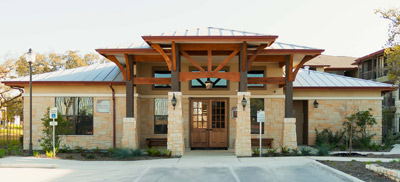 We've built our reputation on going well beyond the industry "norm" when it comes to safeguarding your financial future. We are satisfied with nothing less than exceptional! The UAG team approach offers uncompromising service by:
Remaining a pure fee management company. That is, we only manage. We have no development or ownership interests.
Having key executives with experience managing properties in the past. This background gives them a more nuanced understanding of what it takes to get the job done. This includes maintaining an organization structure that removes the bureaucracy from decision making. There is no VP or "middle man." Principals deal directly with Regional Managers. This leads to more streamlined communication and creates urgent & effective decision-making.
Building a culture around TRUST. We promote and expect for our company to build trust with ownership, for employees to trust one another, and for property personnel to earn the trust of residents.
Understanding how to interact with lenders, trustees and syndicators.
Our long history of REAC experience with an excellent track record. We have developed a proactive system that engages a team well in advance of any inspection.
Our real-time accounting access, which allows for the immediate observation of variances and subsequent dialogue with ownership. There is no waiting 30 days after the fact to be informed of financial details.
Experience in managing Class C/B/A assets
Staying in good standing with the local HUD office and building strong relationships with key personnel over the years.
Familiarity with Tax Credit/Bond/Home fund programs
Establishing an excellent track record in handling all compliance matters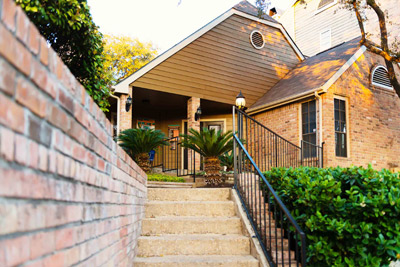 Our Reputation
UAG's reputation is built on going beyond the industry "norm" when it comes to safeguarding your financial future; we are satisfied with nothing less than exceptional! Our UAG team provides substantially proven service. Our success record shows we:
Produce higher rental income
Record lower vacancy rates
Supervise property remodeling and complete renovations with excellence
Furnish on-site marketing expertise
Generate weekly occupancy, leasing, collections, expenditure and performance reports
Provide market, competition, resident availability and demographic knowledge
Complete on-site property management, continued education and cutting-edge staff training
Maintain an immaculate physical environment
Demonstrate outstanding resident services to increase retention rates
Emphasize long-range financial planning
Our clients entrust UAG not only with their valuable investment properties, but with their financial futures. These professional practices prove UAG is committed to ensuring that our team is nothing but the best by providing in-depth training programs that enable our associates to stay informed of current industry laws, learn effective leasing techniques and improve their maintenance skill sets.
Client Testimonials
"Put simply, UAG understands how to manage risk and create value in the multi family business. Our asset has benefited greatly from their focus on expense reduction, rent growth, collections and qualified leasing. The executive leadership is very accessible and knowledgeable of the day-to-day operations of our asset. The on-site staff is professional, properly trained and never afraid to roll their sleeves up. UAG has been a great partner for us and continues to be a critical piece to ensure we achieve our investment goals."
Pat Biernacki
Project Manager
Iconic Development
---
"To whom It May Concern,

Tim Settles through United Apartment Group, UAG, has been managing a significant portion of my property portfolio over the last eight years. During that time I have found him to be trustworthy, honest and extremely efficient with property operations. We have recently reviewed contracts with UAG and have expanded our relationship by including management of an additional 5,000 units. It is rare in these days that one can gain comfort in a third party operator as I have with Tim and Carrie at UAG.

If there are any questions or any additional questions about the longstanding relationship, please contact me at your convenience."
Very Truly Yours,
David Starr
President
American Opportunity for Housing Inc.
---
"Not sure if I have sellers remorse or losing the opportunity to work with UAG remorse. Tim, Carrie and the whole team have been awesome to work with... Let's buy another property!"
Rob Schumacher
---
"One of the best deal stories of the past few years. Great work, timing and overall execution by everyone."
Will Caruth
---
"Nice. Your team has been on it! Let me know what Kool-Aid they're drinking now so I can keep feeding it to them. I want to keep the team attracted to me beyond the honeymoon phase."
J. Antonio Marquez
---
"They are everything we had hoped for, and more! They have really done an outstanding job for us trying to help us unwind the mystery with the old management company. They go above and beyond to protect us, and they are so thorough, honest and I'm thrilled to be working with them!"
Michelle Cook
---